Skip to Content
Child Care In North Edmonton
Kepler Academy Oxford – Opens July 2021
Address: 15170 127 Street NW, Edmonton, AB, T6V 0C5
In-Person Tours: 
Tours are available during the daytime by request until July 2, when our Founding Families promotion ends. They are also available the following dates and times, by booking a tour in advance.
Thursday, July 8 | 6 – 8 pm
Thursday, July 22 | 6 – 8pm
Thursday, August 5 | 6 – 8pm
Thursday, August 19 | 6 – 8pm
Kepler's Oxford Academy opens July 2021. All enrolments are being accepted, for infants, toddlers, preschoolers, and Kindergarten to 12 years old, with our Founding Families promotion available for enrollment on or before July 2, 2021. Summer Program will begin in July.
When you visit, please bring a mask or face covering to wear while inside. Come see why we are voted Edmonton's Top Choice Child Care Services for 2021!
Virtual Tours: Available upon Request
To Book a Tour, Contact Kepler Academy: 
info@kepleracademy.ca
780-700-9427
Kepler Academy Oxford Park Landing opens July 2021. Our team is excited to bring our award-winning childcare and out-of-school care services to North Edmonton.
Register today and secure your child's spot for starts from July to October 2021. The centre is located at 15170 127 Street, on the second floor of the building, with a rooftop nature-inspired outdoor play space. It has a beautiful, modern design throughout, with 8 classrooms built to create an enriched early learning environment.
Ask us about our Founding Families Promotion, only available until opening day!
Through our Exploratory Education approach, Kepler Academy offers full-time educational child care and early learning for children 16 weeks to 6 years of age, as well as out-of-school care for 6 to 12 years. We follow a guided curriculum for all ages, allowing your child to advance in several critical areas. Kepler's Educators are fully certified and undergo regular training to ensure the very best care for your child.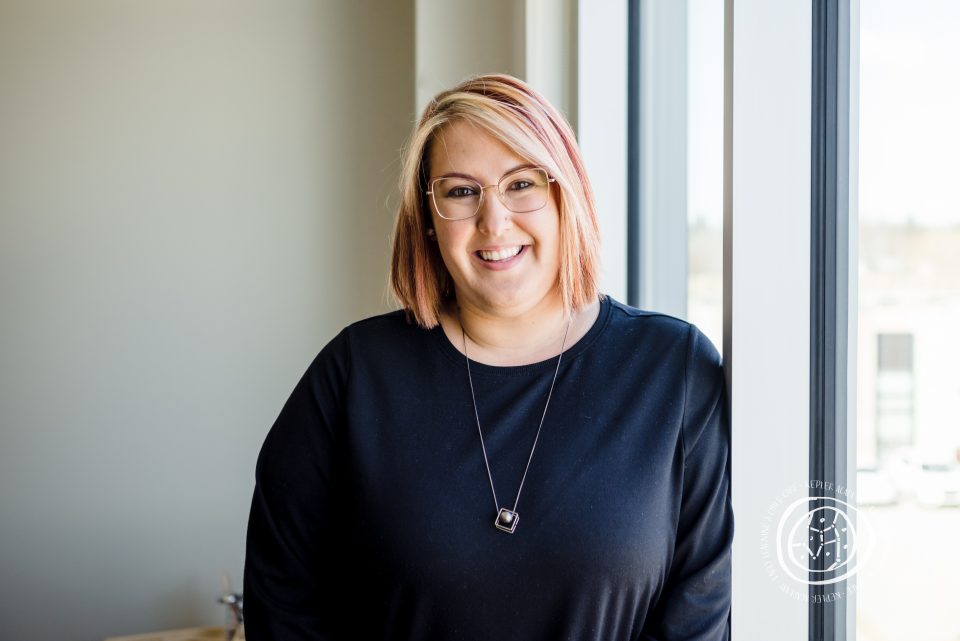 Meet the Director
Sarah Uchacz is the Centre Director at Kepler Academy Oxford. Sarah earned her Early Learning & Child Care Diploma from MacEwan University and has been in the field for 10 years. She has worked with all ages of children and loves living her passion every day.
Sarah believes that the childcare vocation is forever evolving, and in order to be the best leader she can be, she is always focused on growing her knowledge. She believes that children are natural explorers, and her role is to provide them with learning opportunities to experience the world and community around them.
Living just outside of Morinville, Sarah loves her acreage and her Australian Shepherd, Vino. The country offers peacefulness that she loves. Her favourite pastimes are reading, gardening, staying active, and spending time at her family's cabin. She looks forward to meeting all the families and children who will attend Oxford.
Interested in applying? View our Careers Page to submit your application.
To schedule a visit, or if you have any questions about this academy, we'd love to hear from you!
15162 127 St NW, Edmonton, AB T6V 0C5, Canada
We'd love to invite you to tour through our centre in St. Albert while Oxford North is under construction.
We Are All Born Explorers