Skip to Content
Open House
October 15 & 29, 2020
Address: 14055 West Block Drive, Suite 150, Edmonton, AB T5N 1L8
Our centre will be open from 6pm – 8pm for individual family walk-through tours, 30 minutes in length. Children are welcome to join. Your family will have your own guide and be welcome to ask questions and enrol for care.
All tours must be scheduled in advance to ensure the health and safety of all our guests.
We ask that all adults bring a mask or face covering for the tour.
To book a tour
gloria.zelli@kepleracademy.ca
780-616-8762
Kepler Academy West Block is conveniently located in Glenora, with immediate access from Stony Plain Road and 142 Street. It is ideal for families in central west Edmonton and will quickly become a cornerstone child care centre in the neighborhood. The main entrance is around the back of the building, with ample parking for families to drop-off and pick-up children, as well as an easy exit loop. The centre boasts high ceilings and beautiful modern design throughout. West Block has 12 rooms, each purposefully constructed to create an enriched learning environment. An all-natural outdoor play space is adjacent to the centre for the children to explore year-round. Westwind has a capacity for up to 176 children.
Through our Exploratory Education approach, Kepler Academy West Block will offer full-time educational child care and early learning for children 16 weeks to 6 years of age, as well as out-of-school care for 6 to 12 years: infants (Stargazers), toddlers (Explorers), preschoolers/pre-kindergarten (Navigators), kindergarteners (Pioneers) and grades 1 – 6 (The Stellar Program).
Our kinder-care program offers care before and/or after kindergarten classes, as well as full-day care, following our Pioneer Curriculum. Out out-of-school care program, the Stellar Program, will be a focused OSC program for nearby elementary schools.
For the 2020 – 2021 school year, Kepler Academy will be providing transportation to select elementary schools nearby, including Glenora, Crestwood, Laurier Heights, Parkview and Holy Cross. Please inquire with the Centre Director for more information, as availability is based on demand.
Kepler Academy recruits only the most qualified and experienced staff that are fully licenced and undergo regular training to ensure the very best care for your child.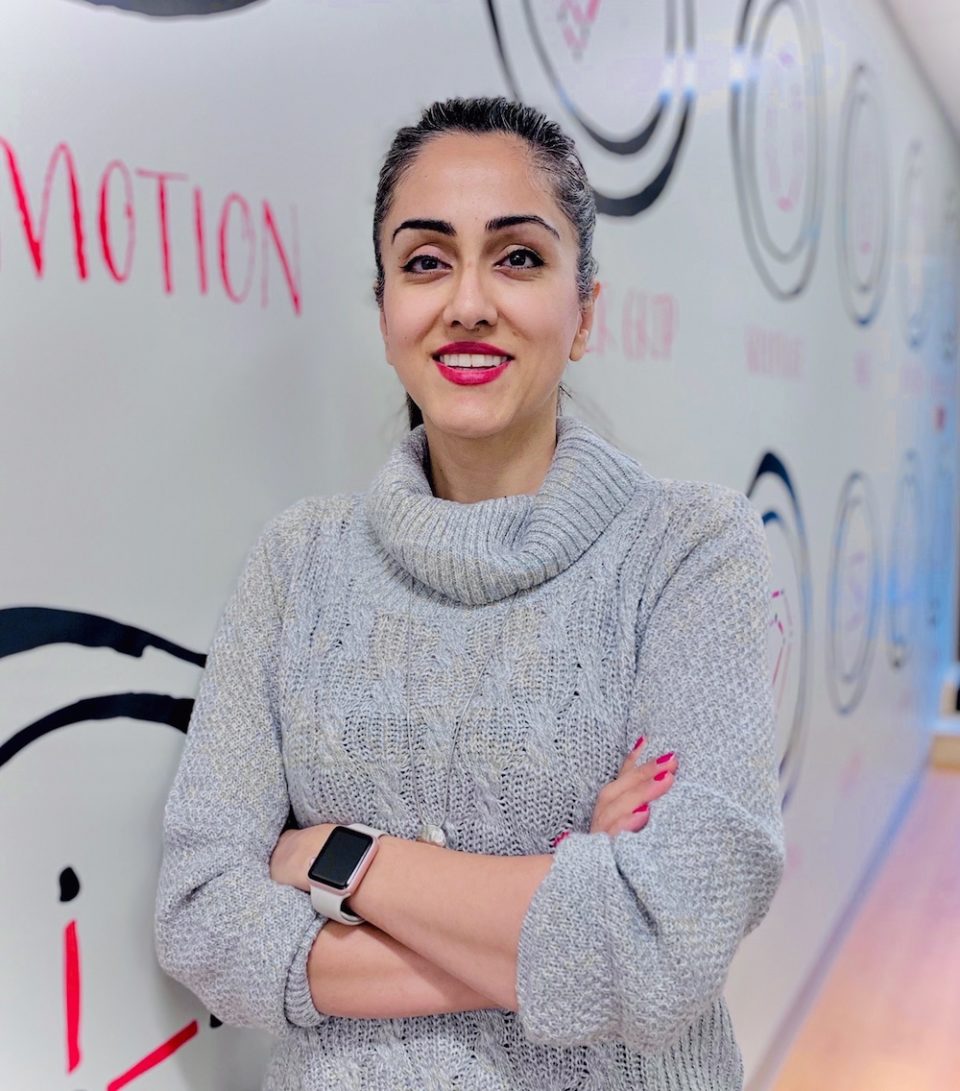 Meet the Director
Hello West Block Families! I am Gloria Zelli, I am the director of Kepler Academy – West Block. I received my Early Childhood Education Diploma from Seneca College of Art & Technology in Toronto, Ontario. After graduation, I worked in Toronto as a childcare Educator, and after a year, got promoted to be the Assistant Director. In March of 2008, I moved to Edmonton to join my family and started to work in Centre Daycare (Telus Tower) as Director and Accreditation Coordinator. I was there for 12 years before joining Kepler Academy.
My philosophy is to help children grow and learn in a safe, healthy and educational space away from stress and anxiety, where they can explore and discover their environment and learn age-appropriately. I love to bring passion, initiation, and creativity to children's daily routines by effective and productive supervision and leadership of our professional Educators. They play a big role in your children's care. I believe that family has the main role in everyone's life and social/emotional growth. So, I spend lots of time with my family. My husband and I love to ski and ice skate in wintertime, and during summer, we love to bike, do yoga, and attend the gym. I do lots of hiking in nature to get inspired to continue painting, which is my art line since I was young.
I have been learning Spanish since 2017 to have more communication opportunities with people of different languages. I love cooking and reading as well.
To schedule a visit, or if you have any questions about this academy, we'd love to hear from you!
Kepler Academy, 14055 West Block Drive, Suite 150, Edmonton, AB
We Are All Born Explorers