Skip to Content
South Edmonton (Cavanagh)
Kepler Academy Cavanagh is located at 10906 30 Avenue SW in the community of Cavanagh. It is conveniently accessed by James Mowatt Trail or 103A Street SW. Ample parking is available for parents and educators. The centre has a beautiful modern design throughout, with 13 classrooms designed and built to create an enriched and optimal learning environment, inviting children to explore. Our centre offers a nature-inspired play space. We also provide nutritious snacks and meals throughout the day.
Through our Exploratory Education approach, Kepler Academy offers full-time educational child care and early learning for children 16 weeks to 6 years of age, as well as out-of-school care and transportation for 6 to 12 years. We follow a guided curriculum for all ages, allowing your child to advance in several critical areas. Kepler recruits qualified and experienced staff, that are fully certified and undergo regular training to ensure the very best care for your child.
Transportation will be offered to and from Dr. Lila Fahlman Elementary and Roberta MacAdams Elementary for the 2021 – 2022 School Year. Please register early to ensure space is available.
Open House Tours (Must Book Tour in Advance)
Come see why Kepler Academy is voted Edmonton's Top Choice Childcare Centre for 2022!
Thursday: June 2, 2022 | 6 – 8 PM
*There will be no open house in July*
Thursday: August 4, 2022 | 6 – 8 PM
Thursday: September 8, 2022 | 6 – 8 PM
Please call or email for tour availability and times.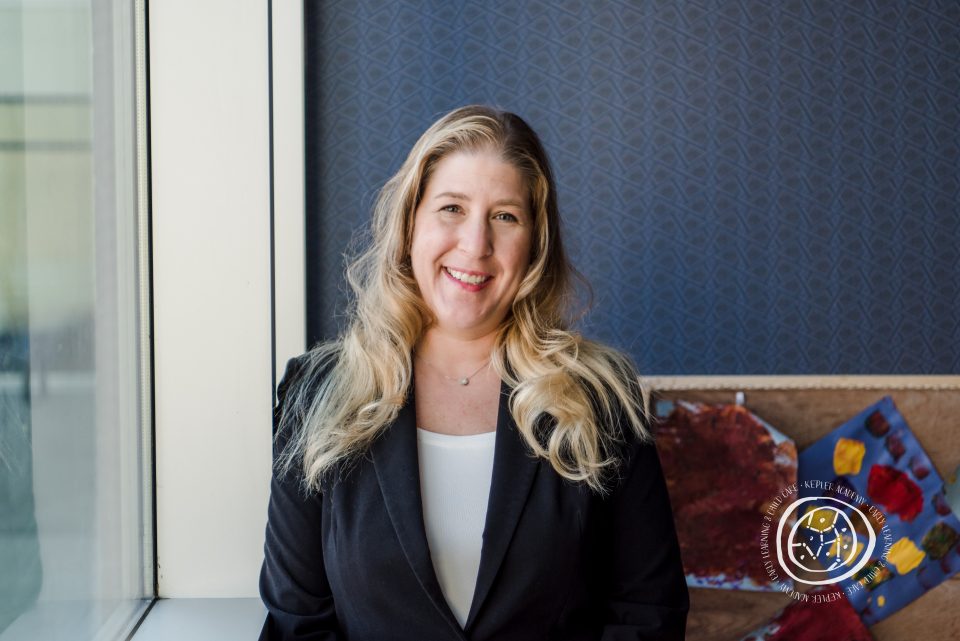 Meet the Director
Amy Allaby is the Centre Director at Kepler Academy Westlink. She studied the Royal Conservatory of Music, obtaining her Grade 8 Diploma at the age of 16.  She worked as a nanny, and later operated her own accredited, Reggio-based Day Home, all while teaching music lessons in the evening. Amy was a private Day Home Operator for 10 years.
Amy has worked with Genesis (100 Voices program), ARQUE, AHS Early Literacy Programs, Parent Link, C.O.W bus (Classroom on Wheels), Little Warriors training, RESBITE care and was a certified day home mentor. She earned her Early Learning and Childcare Diploma from Bow Valley College and recently completed the FLIGHT curriculum course at MacEwan University while working as a Program Supervisor for the YMCA. She is committed to providing an inclusive program where all children are respected and cherished, with skilled educators to guide them.
She and her husband have three wonderful children. They enjoy the outdoors, doing activities like camping, biking, swimming and playing soccer. With over 16 years of experience, she is an incredible leader within the Kepler Academy team.
To schedule a visit, or if you have any questions about this academy, we'd love to hear from you!
30 Ave SW, Edmonton, AB T6W 1A8, Canada
We Are All Born Explorers