Skip to Content
South Edmonton (Cavanagh)
Kepler Academy Cavanagh is located at 10906 30 Avenue SW in the community of Cavanagh. It is conveniently accessed by James Mowatt Trail or 103A Street SW. Ample parking is available for parents and educators. The centre has a beautiful modern design throughout, with 13 classrooms designed and built to create an enriched and optimal learning environment, inviting children to explore. Our centre offers a nature-inspired play space. We also provide nutritious snacks and meals throughout the day.
Through our Exploratory Education approach, Kepler Academy offers full-time educational child care and early learning for children 16 weeks to 6 years of age, as well as out-of-school care and transportation for 6 to 12 years. We follow a guided curriculum for all ages, allowing your child to advance in several critical areas. Kepler recruits qualified and experienced staff, that are fully certified and undergo regular training to ensure the very best care for your child.
Transportation will be offered to and from Dr. Lila Fahlman Elementary and Roberta MacAdams Elementary for the 2021 – 2022 School Year. Please register early to ensure space is available.
Open House Tours:
Thursday: November 25, 2021 | 6 – 8 PM
Thursday: December 9, 2021 | 6 – 8 PM
Thursday: December 16, 2021 | 6 – 8 PM
Contact Kepler Academy Cavanagh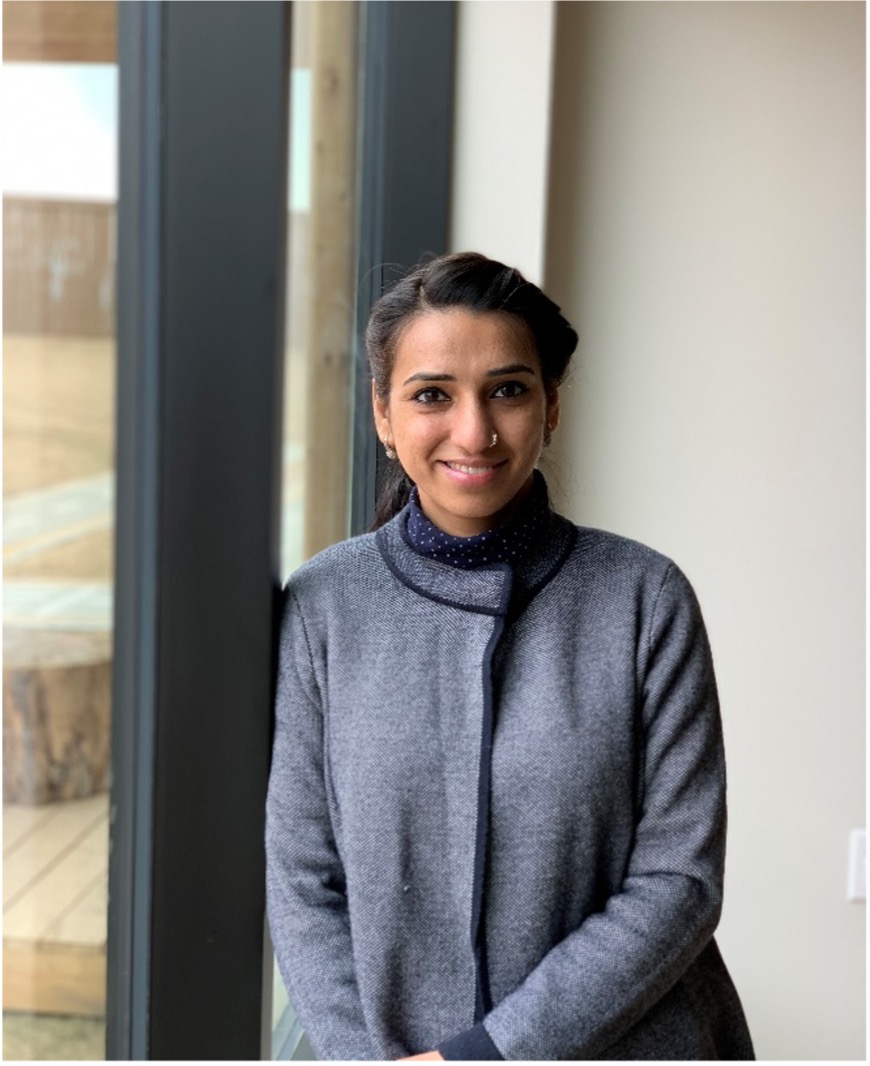 Meet the Director
Navneet Kaur is our Centre Director at Cavanagh. She has been working in the early learning field for over four years, but her experience with children started many years earlier.
She holds a Masters in Pediatric Nursing, and earned her Early Childhood Educator certification while working for a non-profit organization. There, Navneet worked as a pedagogical leader, where she coached educators to implement a "playing to learn" curriculum and plan developmentally appropriate activities.
As a leader in early education, she believes that as educators teach children, they also teach back. Children have so much happiness for even the smallest things, and that reminds us to look at things differently. Navneet is a firm believer in learning through play. In her spare time, she enjoys dancing, gardening, visiting friends and family, and exploring new places. She loves meeting new families and establishing wonderful relationships.
To schedule a visit, or if you have any questions about this academy, we'd love to hear from you!
30 Ave SW, Edmonton, AB T6W 1A8, Canada
We Are All Born Explorers