Skip to Content
University of Edmonton (College Plaza)
Upcoming Open House Dates
January 14 & 28, 2021 | 6 – 8pm
February 11 & 25, 2021 | 6 – 8pm
Address: 8215 112 Street, Suite 215, Edmonton, AB T6G 2L9
Our centre will be open from 6pm – 8pm for individual family walk-through tours, 30 minutes in length. Children are welcome to join. Your family will have your own guide and be welcome to ask questions and enrol for care.
All tours must be scheduled in advance to ensure the health and safety of all our guests.
We ask that all adults bring a mask or face covering for the tour.
Contact Kepler Academy College Plaza
sunita.sharma@kepleracademy.ca
587-708-0068
Kepler Academy at College Plaza is a fully licensed child care centre, conveniently located across from the University of Alberta and the Stollery Children's Hospital. The centre is nestled on the second floor of the College Plaza Professional Building and boasts reserved drop-off and pick-up parking spaces inside the parkade. It has ten rooms, each purposefully constructed to create an enriched learning environment, with a modern and bright design and feel. A private, all-natural outdoor play space was built on the second level, for the children to explore year-round, which is accessible exclusively through the centre. College Plaza has a capacity for up to 125 children.
Through our Exploratory Education approach, Kepler Academy College Plaza offers full-time educational child care and early learning for children 16 weeks to 6 years of age, as well as out-of-school care for 6 to 12 years: infants (Stargazers), toddlers (Explorers), preschoolers/pre-kindergarten (Navigators), kindergarteners (Pioneers) and grades 1 – 6 (The Stellar Program). Our kinder-care program offers care before and/or after kindergarten classes, as well as full-day care, following our Pioneer Curriculum. Please inquire with our Centre Director for more information.
Kepler Academy recruits only the most qualified and experienced staff that are fully licenced and undergo regular training to ensure the very best care for your child.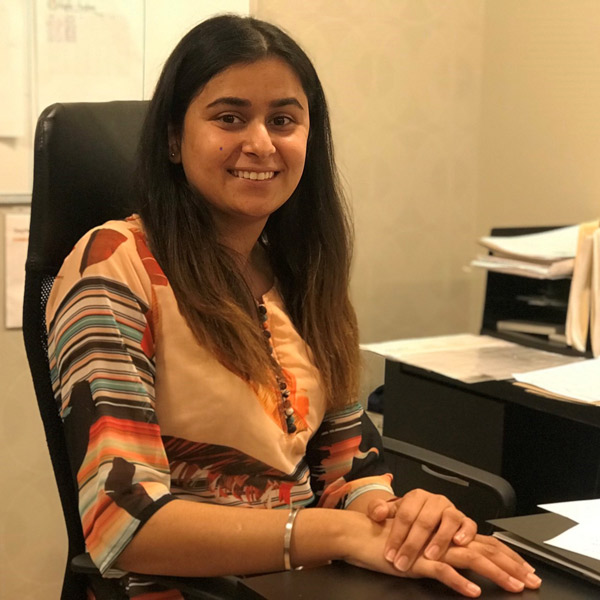 Meet the Director
We are excited to introduce Sunita Sharma, our Centre Director at College Plaza. Sunita is from India; she has a Bachelor's of Nursing Degree she earned while there. Teaching has always been her passion. She was a clinical instructor at her University, teaching young nursing graduates in her faculty. After moving to Edmonton, she began working in educational childcare programs, as it came very naturally.
Sunita joined Kepler in early 2018 and is proud of her journey with us. She is a senior team member, having started early on as an Explorer Educator, then Assistant Director, to leading the team at College Plaza. She strongly believes that "in learning we teach, and in teaching we learn" which drives her passion to care and support positive growth with all children, from the youngest infants to grade-schoolers. She loves reading, poetry, touring the city, and science!
To schedule a visit, or if you have any questions about this academy, we'd love to hear from you!
Kepler Academy Early Learning and Child Care – College Plaza, 112 Street Northwest, Edmonton, AB, Canada
We'd love to invite you to tour through our Westlink Day Care and learn more about your childcare needs.
We Are All Born Explorers