Skip to Content
Open House
December 10 & 17, 2020
Address: 11 Westwind Drive, Suite 511, Spruce Grove, AB T7X 1R3
Our centre will be open from 6pm – 8pm for individual family walk-through tours, 30 minutes in length. Children are welcome to join. Your family will have your own guide and be welcome to ask questions and enroll for care.
All tours must be scheduled in advance to ensure the health and safety of all our guests.
We ask that all adults bring a mask or face covering for the tour.
Contact Kepler Academy Westwind
kajal.bhagia@kepleracademy.ca
1 780 566 0238
Kepler Academy at Westwind is a fully licensed child care centre, conveniently located in the new Westwind Development in Spruce Grove with immediate access from Century Drive and highway 16A. It is ideal for families in Spruce Grove, Stony Plain and Parkland County. The main entrance is around the back of the building; it is away from traffic and provides stalls for families to drop-off and pick-up children, as well as an exit loop.
The centre has a large entryway and high ceilings, and beautiful modern design throughout. Each of the 9 rooms was purposefully constructed to create an enriched learning environment. An all-natural outdoor play space was built adjacent to the centre for the children to explore year-round. Westwind has a capacity for up to 132 children.
Through our Exploratory Education approach, Kepler Academy Westwind offers full-time educational child care and early learning for children 16 weeks to 6 years of age, as well as out-of-school care for 6 to 12 years: infants (Stargazers), toddlers (Explorers), preschoolers/pre-kindergarten (Navigators), kindergarteners (Pioneers) and grades 1 – 6 (The Stellar Program). Our kinder-care program offers care before and/or after kindergarten classes, as well as full-day care, following our Pioneer Curriculum.
For the 2020 – 2021 school year, Kepler Academy will be providing transportation to select elementary schools nearby, including Prescott, Millgrove and St. Margerite. Please inquire with the Centre Director for more information, as availability is based on demand.
Kepler Academy recruits only the most qualified and experienced staff that are fully licenced and undergo regular training to ensure the very best care for your child.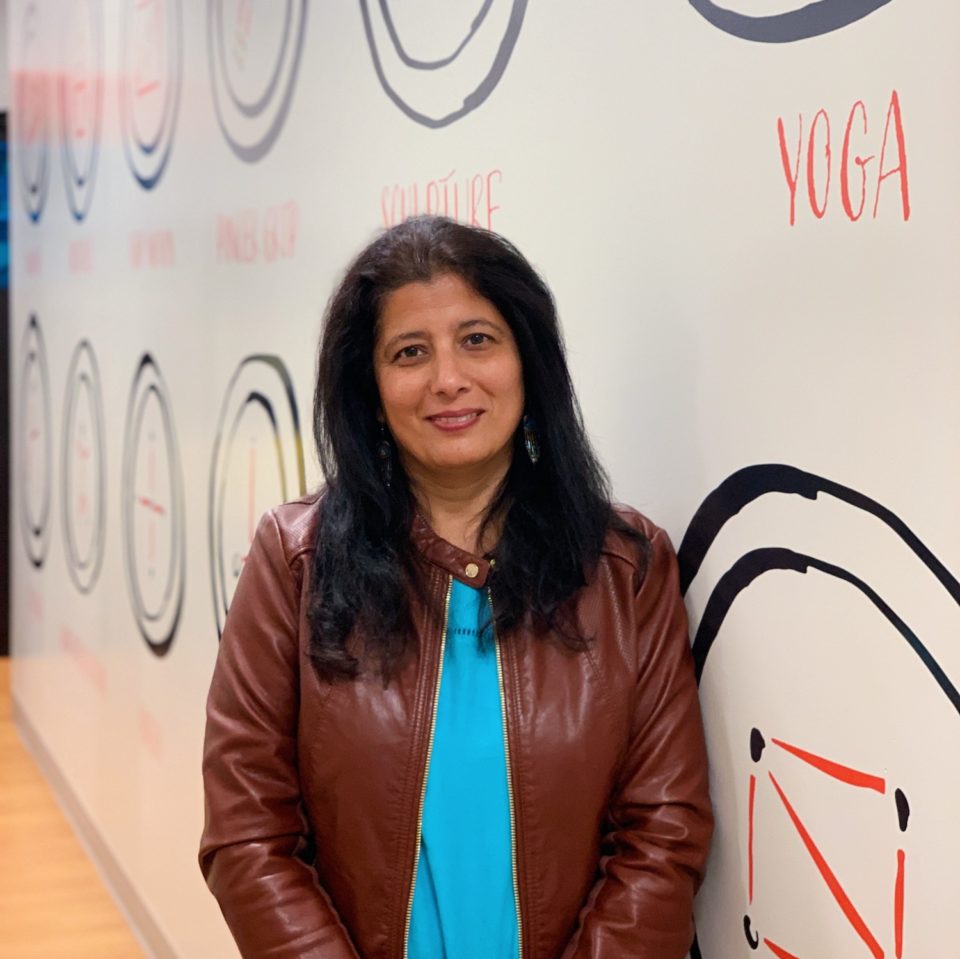 Meet the Director
Kajal Bhagia is Kepler Academy Westwind's Centre Director. Kajal has a Master's in Education from the University of Ottawa, with a specialization in Teaching and Learning. She is joining Kepler Academy with 22 years of experience in the field of Early Childhood Education. Kajal is also involved with Norquest College and is an instructor in their Early Learning and Child Care Diploma and Certificate Program for the last 2 years. Kajal specializes in working alongside children and families with exceptionalities and diverse cultural backgrounds. These families have been successfully integrated through the usage of several training and mentoring sessions. Kajal strongly believes that every child is born with unique skills and abilities; they are born explorers and it is the responsibility of educators and parents to provide them with a wide variety of learning experiences, so that they can navigate their way to reach their optimal potential.
Kajal's approach to childcare is heavily influenced by Maslow's theory of hierarchical needs, as well as Howard Gardner's theory of multiple intelligences. These emphasize that only when a person's basic needs of food, clothing, shelter, love, safety, and security are met, can they move on to achieving their full potential. Children learn through a variety of different methods, such as visually, logically, musically, linguistically etc. "Every child is unique; they just unwrap their packages at different times" (Unknown).
Born and raised in India, Kajal has strong memories of playing and learning in her natural surroundings, with a plethora of learning experiences. She strives to provide the same home-like atmosphere at day care, where children can learn and explore in a stress-free environment. Kajal has spent over 12 years living in Spruce Grove and is looking forward to serving the families and children of the community. In her free time, she likes to try her hand at cooking recipes from various cuisines, travelling with her family, and reading about the current trends in Early Childhood Education.
Kepler Academy, 11 Westwind Drive, Suite 511, Spruce Grove, AB, Canada
We Are All Born Explorers