Skip to Content
Child Care In West Edmonton
Westlink Centre Kepler Academy
Address: 16826 107 Avenue, Suite 101, Edmonton, AB T5P 4C3
In-Person Tours: 
Thursday, May 13 & 27, 2021 | 6 – 8 pm
Thursday, June 10 & 24, 2021 | 6 – 8 pm
Our centre will be open after hours for individual family tours. Children are welcome to join. Please book your tour in advance by contacting us today. We ask that all adults bring a mask or face covering to wear while inside.
Virtual Tours: Available upon Request
Contact Kepler Academy
info@kepleracademy.ca
780-700-9427
Kepler Academy Westlink is a fully licensed (and accredited) child care centre located in west Edmonton, on Mayfield Road and 107 Avenue. Kepler's flagship centre has eight classrooms, designed to create an enriched early learning environment. It boasts beautiful floor-to-ceiling windows and nature-inspired outdoor play space, inviting children to explore year-round. Families enjoy Westlink's accessible location, modern feel, and home-like atmosphere. Each day, our chef prepares nutritious snacks and meals from scratch, to ensure children are properly fuelled.
Through our Exploratory Education approach, Kepler Academy offers full-time educational child care and early learning for children 16 weeks to 6 years of age. We follow a guided curriculum for infants, toddlers, preschoolers and kindergarteners, allowing your child to advance in several critical areas. Kepler recruits qualified and experienced staff, that are fully certified and undergo regular training to ensure the very best care for your child. Contact us today to inquire about availability. We look forward to meeting your family!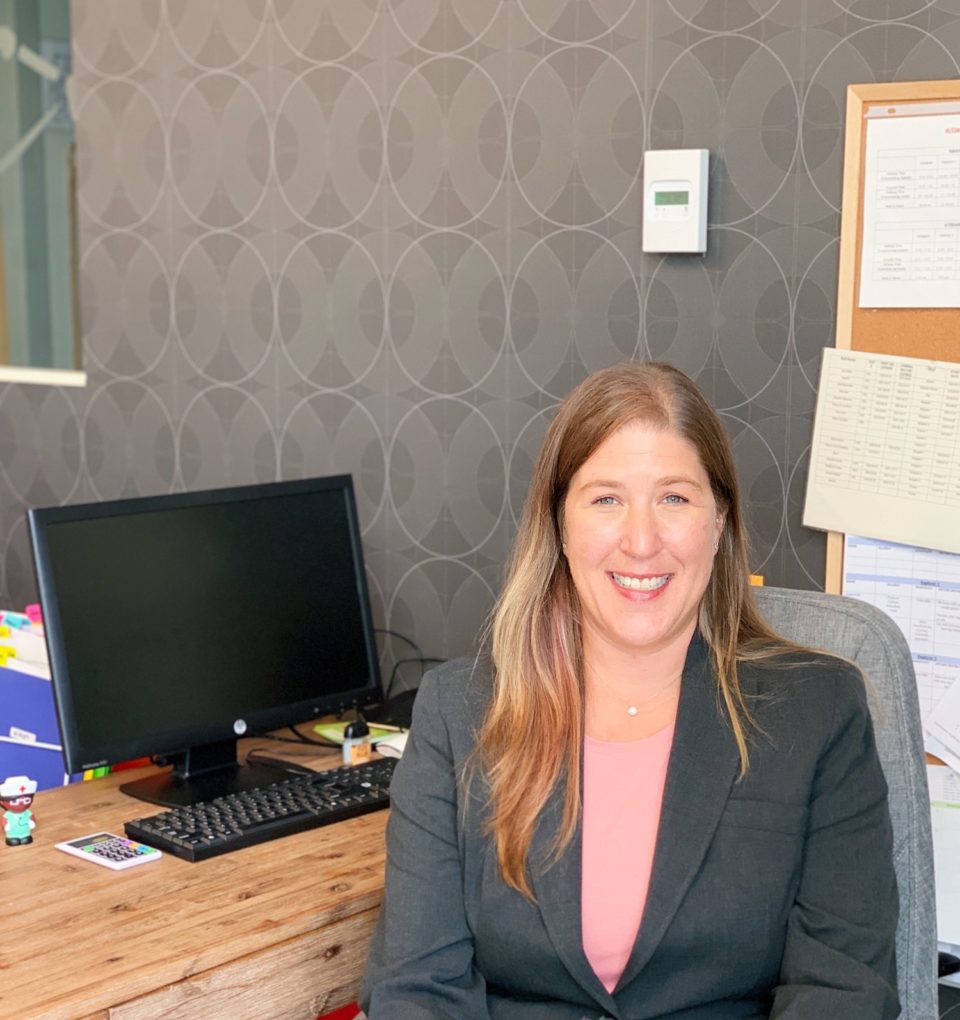 Meet the Director
Hi, my name is Amy Allaby. I'm the Director at Kepler Academy Westlink. At an early age, I studied the Royal Conservatory of Music program obtaining my Gr. 8 Diploma for music/theory at the age of 16. As a young adult, I joined ARMTA (Alberta Registered Music Teachers Association) opening my own piano business teaching young children, while also working as a nanny. Later I incorporated my two loves music and children by operating an accredited Reggio based Dayhome while teaching music lessons in the evening.
During those 10 years I had the opportunity to work with Genesis (100 Voices program), ARQUE, AHS Early Literacy Programs, Parent Link, C.O.W bus (Classroom on Wheels), Little Warriors training, RESBITE care and was a certified mentor to other providers. I achieved my Early Learning and Childcare Diploma from Bow Valley College and recently completed my FLIGHT curriculum course at MacEwan University while working as a Program Supervisor for the YMCA. My husband and I have three wonderful children of our own.  We enjoy the outdoors including activities such as camping, biking, swimming and playing soccer.
With over 16 years of experience, I am committed to giving inclusively all children and families a place where they are respected and cherished.  A learning environment that offers safety, play and a curriculum-based learning opportunity with skilled educators to guide them. I am excited to be apart of the team at Kepler Academy that partners along with families, as we care and mentor their children to reach their full potential.
To schedule a visit, or if you have any questions about this academy, we'd love to hear from you!
Kepler Academy Early Learning and Child Care – Westlink, 107 Avenue Northwest, Edmonton, AB, Canada
We'd love to invite you to tour through our Westlink Day Care and learn more about your childcare needs.
We Are All Born Explorers