Skip to Content
Downtown Edmonton (Sun Life Place)
Kepler Academy Sun Life Place is a fully licensed and accredited child care centre. The centre is newly built with a modern design throughout. It has seven beautiful rooms, set up to create an enriched early learning environment. Our centre has a private rooftop outdoor play space, with unique climbing tree trunks and logs, planter boxes, chalk walls, and other nature-inspired elements to explore in all seasons. Our chef prepares nutritious meals and snacks each day.
Through our Exploratory Education approach, Kepler Academy offers full-time educational child care and early learning for children 16 weeks to 6 years of age. We follow a guided curriculum for all ages, allowing your child to advance in several critical areas. Kepler recruits qualified and experienced staff, that are fully certified and undergo regular training to ensure the very best care for your child.
Open House Tours:
Thursday: June 10, 2021 | 6 – 8 PM
Thursday: June 24, 2021 | 6 – 8 PM
Thursday: July 8, 2021 | 6 – 8 PM
Thursday: July 22, 2021 | 6 – 8 PM
Contact Kepler Academy Sun Life Place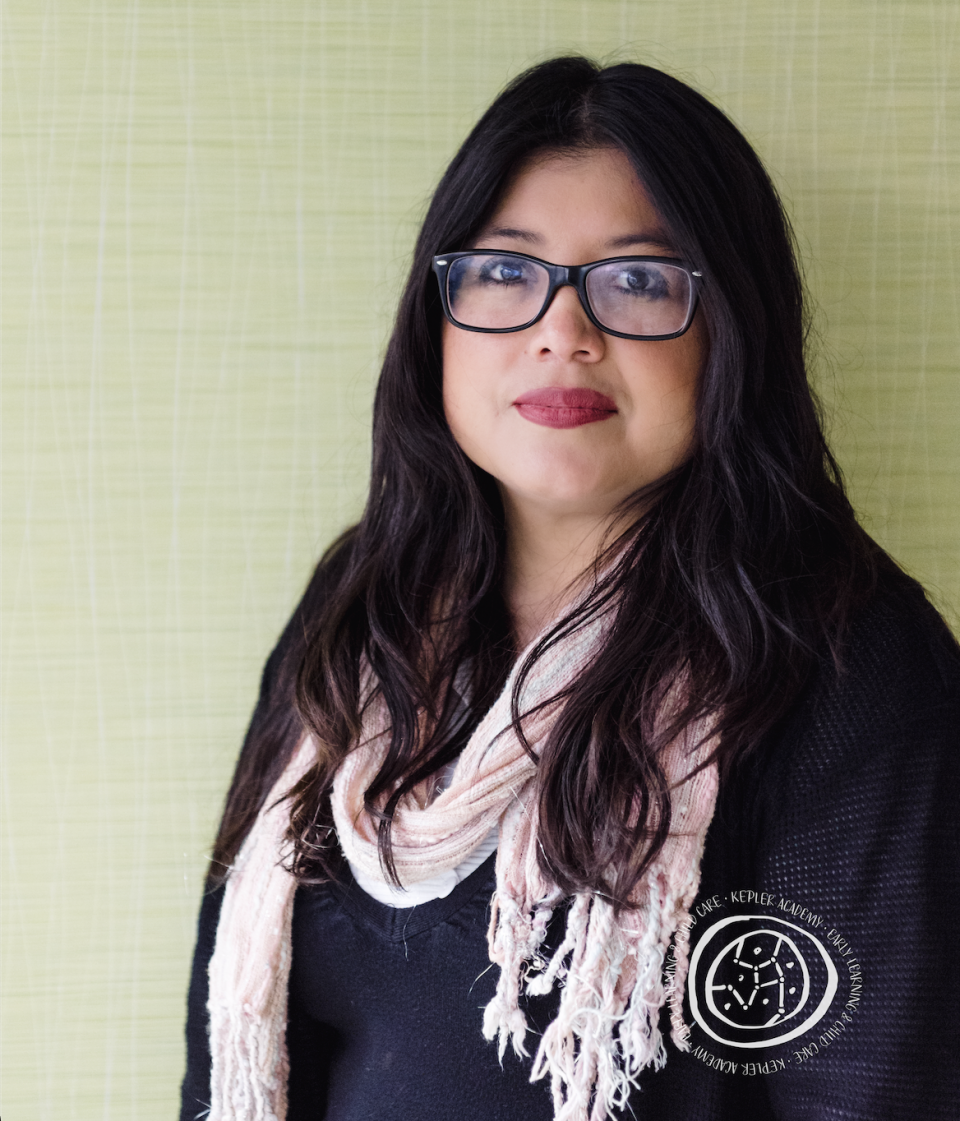 Meet the Director
Hi! I am Lorena Flores, and I am excited to join the team at Kepler Academy. I was born in a country called El Salvador. Many refer to El Salvador as "El Pulgarcito." In Spanish, "Pulgar" means "thumb" and "pulgarcito" is its term of endearment. They use this name because El Salvador is the smallest country in Central America.
With over 21 years as a Center Director, combined with my time at Kids Kottage, Kara Family Resource Center and Robin Hood Association, I have plenty of experience working with children and families of diverse needs. I am committed to creating an inclusive learning environment where families will feel welcome and at home.
Since I was a little girl, I would pretend to teach Sunday School to all the kids in the neighbourhood. My love and passion to teach and work with children is what inspired me to achieve my Early Learning and Childcare Diploma. I have 3 amazing children two girls and one boy. We have 2 fur babies, a puppy named Boe and a kitten named Gus. Together we enjoy camping, going on long walks and spending quality time together.
To schedule a visit, or if you have any questions about this academy, we'd love to hear from you!
Kepler Academy Early Learning and Child Care – Sun Life Place, 99 Street Northwest, Edmonton, AB, Canada
We'd love to invite you to tour through our Sun Life Place Day Care and learn more about your child care needs.
We Are All Born Explorers