Skip to Content
Downtown Edmonton (Sun Life Place)
Kepler Academy at Sun Life Place is a fully licenced child care centre, conveniently located on the mezzanine level of the Sun Life Place office building in Edmonton's downtown core. The centre is located adjacent of 9Triple8 and The Citadel, with ample drop-off and pick-up temporary parking. It has seven rooms, each purposefully constructed to create an enriched learning environment, with a modern and bright design and feel. It boasts a beautiful rooftop outdoor play space, built with all-natural elements from Bienenstock Natural Playgrounds, with trees and planter boxes for children to play, explore and grow various plants in warmer months. The centre has a capacity for up to 89 children.
Through our Exploratory Education approach, Sun Life offers full-time educational child care and early learning for children 16 weeks to 6 years of age: infants (Stargazers), toddlers (Explorers), preschoolers/pre-kindergarten (Navigators) and kindergarteners (Pioneers). Our kinder-care program offers care before and/or after kindergarten classes, as well as full-day care, following our Pioneer Curriculum. Transportation to kindergarten programs is offered based on demand. Please inquire with the Centre Director for more information.
Kepler Academy recruits only the most qualified and experienced staff that are fully licenced and undergo regular training to ensure the very best care for your child.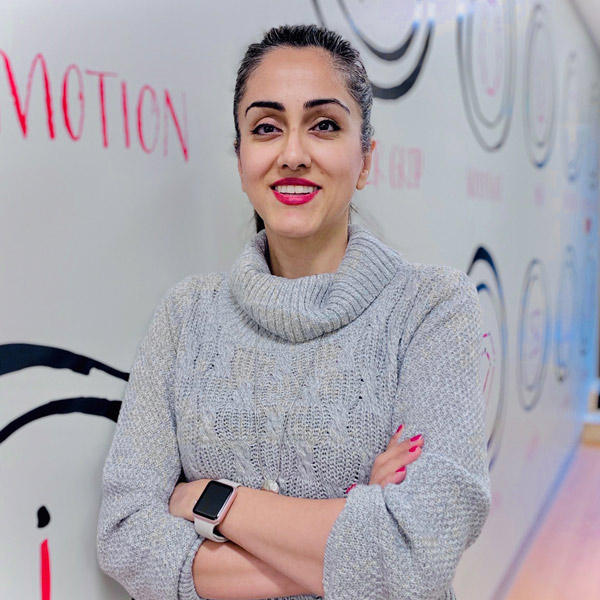 Meet the Director
Gloria Zelli is an established and well-respected Centre Director. She holds her Early Childhood Education Diploma from Seneca College of Art & Technology (Toronto). Soon after graduation, she was promoted to an Assistant Director position. In 2008, she moved to Edmonton to take on a Centre Director position in Edmonton's downtown core. Gloria spent 12 years as Director before joining Kepler Academy's team at Sun Life Place.
Her philosophy is to help children grow and learn in a safe, healthy and educational space, away from stress and anxiety. They should have many opportunities to explore and discover their environment. She brings passion, initiation, and creativity to all the children's daily routines, and loves working closely with all of her professional Educators. She loves skiing and skating in the winter, and hiking in the summer. She's been learning Spanish for two years, as well!
To schedule a visit, or if you have any questions about this academy, we'd love to hear from you!
Kepler Academy Early Learning and Child Care – Sun Life Place, 99 Street Northwest, Edmonton, AB, Canada
We'd love to invite you to tour through our Westlink Day Care and learn more about your child care needs.
We Are All Born Explorers