Skip to Content
The New Childcare Agreement: What Parents Need to Know | Kepler Academy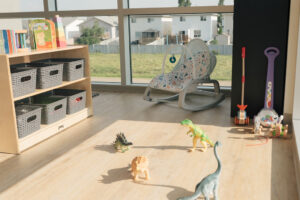 In November 2021, the Government of Alberta (GOA) announced a new Alberta-Canada Early Learning and Child Care Agreement.
This agreement paves the way for a large investment in the childcare sector. Additional financial supports will be a huge relief for parents.
As a large, locally-owned and operated private childcare provider, we are excited for this agreement and how it will positively impact our families.
We have noticed at least a doubling in inquiries and enrollment since the announcement was made and hope to provide some clarity regarding how childcare tuition will change.
The New Childcare Agreement
The new childcare agreement provides subsidized childcare, for children that are infants through to pre-kindergarteners. It will not include school-age children in kindergarten and older.
This will roll-out in two ways:
An Operating Grant that is universal, paid to operators for the number of children enrolled (attending a minimum of 100 hours/month or more) See operating grants on the Parent Information webpage. 
Additional Childcare Subsidy that parents apply for separately, relevant for families who have a combined household income of under $180,000. (Depending on the number of hours your child attends daycare)
How Childcare Subsidy Works
Subsidy is based on a household's gross income. Your subsidy amount will range from the highest amount of additional coverage at $266 per child (full hours, with income of $0 to $119,999) to the lowest amount of additional coverage at $106 (full hours, with income of $175,000 to $179,999). The dollar amount will ultimately depend on your household income.
Childcare providers cannot apply for subsidy on behalf of families.
Applying for Subsidy | Click Here 
Form to Apply | Click Here
Child Care Subsidy Estimator Tool | Click Here
This tool be updated by the Government of Alberta by the new year.
Kepler Academy's Childcare Tuition & Availability
At Kepler Academy, once operating grants start, we will be reducing our fees accordingly.
As demand has greatly increased, we recommend that you reach out as soon as possible regarding our tuition changes and an available space for your child, especially if you are looking to begin childcare in January, February or March 2022.
By the new year, we anticipate many of our programs to be full from the infant (Stargazers) and toddlers (Explorers), all the way to the pre-kindergarten (Naviagators & Pioneers) age groups.
Contact Us Today
Phone: 780-700-9427
Email: info@kepleracademy.ca
---
Be sure to follow Kepler Academy on Instagram, Facebook & Linked In for more important updates.