Skip to Content
Observing the National Day for Truth & Reconciliation on September 30 | Bent Arrow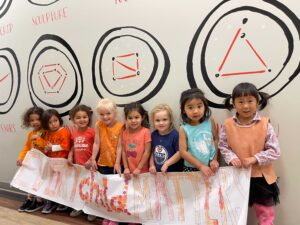 September 30 is the National Day for Truth & Reconciliation.
To observe this important day, Kepler Academy's Educators and Families have supported the Kikosewin Family Resource Network, one of the primary resource hubs provided by the Bent Arrow Traditional Healing Society.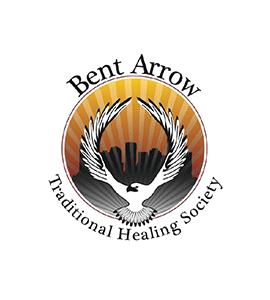 What does Bent Arrow Traditional Healing Society do?
Bent Arrow offers a variety of programming to meet people's support needs, from housing and employment, to parenting and family support. We build on the strengths of Aboriginal children, youth and their families to enhance their lives, using their own strengths and resilience. All this is done while keeping Indigenous traditions and practices at the forefront.
What does "Kikosewin" mean?
Kikosewin means 'the act of being with family' in Cree. We felt this was a fitting name for our Family Resource Network because family and family time is so important, connection is extremely important.
What does the Kikosewin Family Resource Network do?
Kikosewin has programming to support all ages, from birth to adult. There are five main areas of the Family Resource Network and they all offer different things. You can review all programs offered at www.bentarrow.ca.
Kikosewin approaches programming from an Indigenous focus regularly, and this looks different in different programs. Some examples include smudging prior to beginning programming, making ribbon skirts, cooking traditional foods and using talking circles to create a safe space.
Family Mentor Programs
Our Family Mentor offers programming such as Eye of the Storm; Our Brain on Anger. This program supports parents through emotion management and how to express emotion in a healthy way. Another program offered by the Family Mentor is Secret Ingredient, a chance to have fun cooking in the kitchen.
*Eye of the Storm starts October 29!
Early Childhood & Family Support
In our Early Childhood and Family Support programming we have Debra's Corner on Facebook the first Wednesday of each month, from 10:30am – 11:30am. Debra shares activities and crafts that families can do with their children 0 to 6 years old. We have a Parent Educator and Early Childhood Development Worker offering programming as well.
Youth Programs
We offer tween and youth programming, our TWEEN program (Together We Encourage Empower Nurture) is for 9-12 year olds and offers a variety of activities while self confidence building at this critical age.
*TWEEN – Thursday 3:30-5:00
The youth program offers Indigenous Teachings once a month, a cooking program called Kikosewin's Kitchen and more! Not only does Kikosewin support youth at Bent Arrow, we have partnerships with both Red Road Healing Society and St. Albert Family Resource Network to reach more youth.
*Indigenous Teaching – October 29 3:30-4:30
Relentless Connectors
We also have Relentless Connectors who support families who find themselves needing a lot of extra support in keeping their family together. These staff work to connect the family to formal and informal supports creating a network for that family.
Our Dad Engagement Worker, who offers two groups weekly for men and dads to have an open, safe place to talk about fatherhood in today's world.
* Relentless Connectors – Tuesdays 7-9/ Thursdays 1-3
Home Visitation
Kikosewin also offers Home Visitation for families who want in home support with child development and what to expect from their child for ages zero to twelve.
How did Bent Arrow observing National Day of Truth & Reconciliation?
Bent Arrow hosted a live event that you can find on their Facebook page. They shared an Honour Song, a Smudge & Prayer, Circle Talk, and shared survivor's stories.