Skip to Content
5 Ways to Make Remembrance Day Meaningful for Children | Lest We Forget 2020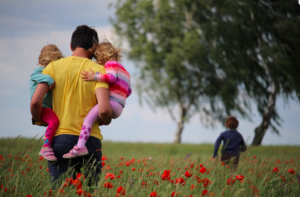 Each year on Remembrance Day, we pause to reflect the sacrifices made, past and present, to protect our freedoms.  
Parents and educators can make the day very meaningful for children. Even the youngest of little ones can honour veterans and those who continue to serve in the armed forces on our behalf. Kepler Academy's team compiled a list of 5 ways to make Remembrance Day meaningful — and many are done from the comfort of home. 
1 | Write to Canadian Troops Overseas for the 2020 Holiday Season 
Canadian Armed Forces (CAF) members serving overseas love receiving mail from civilians. 
Children can create cards and crafts to mail overseas. CAF appreciates these gestures and loves receiving them from families, groups, schools and organizations. While postage is not free, it's a small price to pay to send well wishes and gestures of gratitude over the holidays. Have your child or children prepare their card, message or mail approximately 3 weeks in advance to ensure delivery before the holidays.  
Address your mail to "Any Canadian Armed Forces Member" and mail it to one of these operational addresses. (Scroll through for instructions)  
2 | Buy a Poppy Sticker from a Legion Volunteer 
This year, we've noticed that sticker poppies are available for children from the legion. Upon donating for a poppy to wear, parents can also get a sticker for their child. Have your child buy their own poppy from a veteran and talk to them about the meaning and importance of Remembrance Day.  
Learn More: Royal Canadian Legion 
3 | Play with Loose Parts to create Poppies 
We loved this Facebook post from Sarah Dos Santos who shared inspiration for loose parts play for Remembrance Day. Children can create poppies with loose parts like checkers, beads, construction paper, green popsicle sticks and other items you have at home.  
4 | Give Food or Donations to the Edmonton Veterans Association Food Bank 
Did you know that the Edmonton location of the Veterans Association is open for donations of food or monetary giving? They are located at 17218 107 Avenue. You and your child can build a hamper for the food bank or donate toward building a hamper.  
Learn More: Edmonton Location of the Veterans Association Food Bank 
5| Volunteer with the Edmonton Garrison Military Family Resource Centre (MFRC) 
With COVID, it may be hard this year to volunteer in person. However, the MFRC welcomes connections with members of the community, families, and organizations that wish to support veterans, those who are serving, and families of the fallen. Contact Shannon Marshall at volunteering@mfrcedmonton.com or visit their website to learn more: 
Learn More: Edmonton Garrison – Morale & Welfare Services  
---
Share Your Photos on Social Media
Has your child created something special to pay tribute?
We want to see your creations! Post your photos on Facebook or Instagram (Stories, too!) and tag Kepler Academy's accounts. We'll share what you've made and thank you for your contribution.