Skip to Content
Shining the Spotlight on Dr. Nonsi Mathe for Mother's Day 2021 | Kepler Family Stars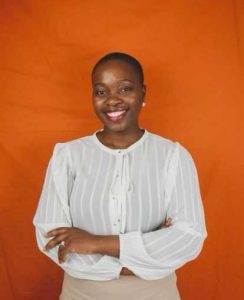 Mother's Day is very special at Kepler Academy.
Across all our academies, we've got hundreds of incredible "Kepler Moms" who will be celebrating with their children this weekend. From lawyers, teachers, engineers, scientists, nurses and healthcare practitioners, to bakers, creators, artists, communicators, public servants, designers, and entrepreneurs — the moms we work with are all truly inspiring.
Today, we're thrilled to shine the Kepler Family Stars spotlight on one of our moms, Dr. Nonsi Mathe.
She and her husband Mac-Jordan live in Edmonton with their son, Thabo, who has been been attending Kepler Academy for almost two years. Without a doubt, Thabo is the light of her life and is very loved by his educators and peers.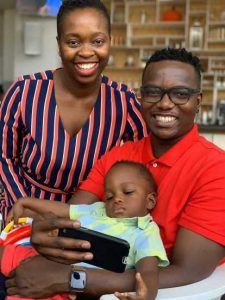 Changing Lives in Edmonton and Beyond
Dr. Nonsi Mathe is a chronic disease and nutritional epidemiology researcher in the Faculty of Medicine at the University of Alberta.
She has worked with various populations, including Indigenous Canadians in Arctic Canada, adults living in rural and urban South Africa, Zimbabwe and Kenya, multi-ethnic populations in the United Kingdom, people living with Diabetes in Alberta including women who previously had gestational diabetes.  
Dr. Mathe is a passionate advocate for lifestyle intervention (diet and physical activity) in the reduction of risk for chronic diseases, such as diabetes, depression and obesity.  
To that end, Dr. Mathe is the co-founder of an upcoming digital start-up, soon to launch, called Chronic Care Connect. It leverages the abundance of evidence-based research in lifestyle self-management care by providing coaching services that aim to help reduce the risk and progression of chronic diseases.  
We are so thankful to have Dr. Mathe, Mac-Jordan and Thabo as part of our Kepler Family. 
Happy Mother's Day to all the wonderful moms out there!