Skip to Content
The Benefits of Early Childhood Education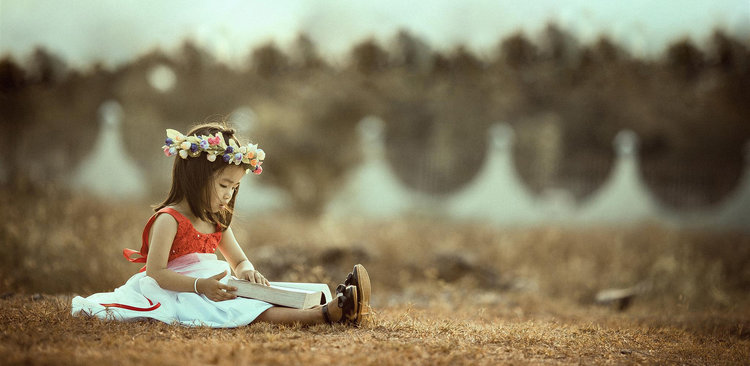 There are few life changes more impactful than the birth of a child. Once you become a parent, your world shifts. All at once, your priorities change completely and your focus switches gears to give full attention to your newborn.
If you're a parent, you know the feeling all too well. No goal is insurmountable for your child, and nothing will stop you from helping your little bundle of joy experience the world around them with curiosity and happiness.
As a parent or guardian, you are the ultimate guide for your children. As their first teacher, their development is heavily based on how you interact with them during formative learning years. However, it takes a village to raise just one child- and you don't have to be solely responsible for ensuring your child meets all his or her developmental milestones.
Early childhood education provides one of the most enriching experiences for children as young as 16 weeks. Here is everything you need to know -according to one of the most innovative daycare centers in Edmonton Kepler Academy – about the benefits of enrolling your child in an academy dedicated to this type of learning:
It Expands Social Skills
During a child's first years of life, they aren't going to be focused primarily on learning that the sum of 1 + 1 = 2. At the age where the majority of their experiences are completely new, children are constantly absorbing the world around them – and that includes the social interactions that take place in their environment.
Allowing your tyke to spread his or her wings outside the family social circle is one of the top ways to encourage a healthy social life for them as they grow up. Early childhood education expert James J. Heckman's extensive research on economics and education has shown that social issues like crime, poor health, and dropout rates are associated with those who possess minimal social skills.
A strong social circle plays a critical role in a child's development, and bonding with figures outside of the family is a vital step to cultivating confidence in social interactions and even learning to communicate.
It Promotes Well-Rounded Development
Early childhood education takes a holistic approach. Educators in this field are experts in helping children meet developmental milestones.
This allows parents to feel at ease, knowing that the professionals working with their child are skilled in identifying how to best support their unique needs.
It Promotes Exploratory Education
Many of life's lessons cannot be learned inside a textbook. Early childhood education focuses heavily on exploratory education – a delicate mix of learning through play, exploration, and discovery.
By promoting the concept of learning through play, young children are stimulated in ways that hold their attention and inspire them to interact with the other children around them.
It Teaches Values That Carry on Into Adulthood
Due to the holistic nature of early childhood education, children develop strong values at a very young age that go on to positively affect them well past their rug-rat days, such as:
Patience: People don't say, "patience is a virtue" for their health. In fact, it's one of the primary skills that children need to learn in order to function well in both social and educational environments. With early childhood education, children learn how to share toys, how to wait calmly for their turn to participate, and even how to share attention with their peers.
Cooperation: There are few skills more important for childhood development than the ability to cooperate in a group setting. Instilling the value of teamwork in the minds of children works to ensure they are respectful adults who can listen with open ears to the opinions of others.
Emotional Resilience: The ability to brave the winds of emotional storms is necessary for humans to survive and thrive. For children, however, each experience is brand new. This can make a distressed child feel like their world is crashing down when really they just missed the bus home and their mom is on the way. Early childhood educators work to provide young children with a fair, reliable, and secure educational environment where they are unafraid to take risks and know what is expected of them at all times. These supportive environments allow for tykes to feel confident in themselves and their capacity to weather any storm.
How Kepler Academy Can Help
At our state of the art daycare in Edmonton, it is our mission to provide the gold standard of early childhood education. In order to achieve this mission, we hold strong a fervent commitment to research and purpose. Everything from our lesson to meal plans is formulated with leading research in mind to help your child learn most effectively.
Our curriculum starting for children as young as 16 weeks is focused on enhancing your child's cognitive, emotional, mental, and physical development through exploration, creativity, and play.
If you want your child to thrive in an environment that supports, nourishes, and expands their ever-growing mind, contact us today to learn more!