Skip to Content
Employers: Support Your Top Talent with Childcare Benefits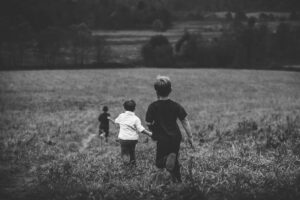 For many professionals who are parents — family comes first.
Kepler Academy strongly believes in the value of corporate partnerships. Parents make up a large part of the workforce, and many require high-quality, reliable childcare and out-of-school care services. That is why our team offers various options for partnerships that will benefit organizations like yours. Childcare discounts can be an attractive hiring benefit, a valuable retention tool for your top talent, and an additional way to support your socially responsible corporate culture.
Your Bottom Line
There is a real finial incentive for employers to think of childcare solutions for their team. According to Canadian Business, companies can do much more to avoid potential turnover and the costs associated with it, which can be thousands of dollars per employee.
CPHR Alberta also noted the turnover impact in their HR Trends Report from the Spring of 2019. They noted that Western Canadian organizations saw an average employee turnover of 15.6%. The total cost to their organization was over $20,000 conservatively.
Company Culture
For many employers, avoiding turnover is not just about the financial costs. CPHR found that a majority (70%) of these organizations reported other impacts, like longer hours for coworkers who remained (41%), as well as a decline in engagement overall at their company (34%). (Refer to link above)
Many talented professionals are searching for added value their employer can offer them, in addition to salary and a basic benefits package, and they will gravitate towards forward-thinking employers who consider their work-life balance.
Why Partner with Kepler Academy?
There are many reasons to partner with our organization to offer childcare benefits.
With 9 locations (soon to be 10) in Edmonton, Sherwood Park, Spruce Grove and St. Albert, we have many options for your employees that are close to home or work. Parents want convenience and peace-of-mind, and we offer that. We can even build in "top-of-the-list" options for teams, should your employees want more certainty around securing a childcare space.
We offer educational childcare programs with wrap-around hours, from 6:30am to 6:00pm, Monday through Friday. Our educators and teams are reliable and dependable, on the days you need us most. Parents love our Exploratory Education approach, which blends traditional "daycare" hours, with a focus on purposeful early learning activities. which are planned in alignment with our 8 pillars. We have preschool and kinder-care covered!
Employers, we invite you and your human resources specialists to reach out.
Contact us today to explore a corporate partnership with Kepler Academy.