Skip to Content
Keeping Children, Families & Educators Healthy at Kepler Academy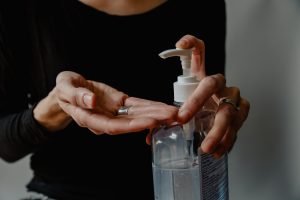 At Kepler Academy, our educators and leadership team takes COVID-19 seriously.
We stay up-to-date on the latest information from Alberta Health Services, which always advises community members to:
Wash your hands
Wear a mask
Keep your distance (2 meters / 6 feet)
Stay home when feeling unwell
With cases possible in childcare settings, we want to ensure our Kepler Educators and Kepler Families are doing all that they can to ensure the health and safety of all who come. We are thankful for the roll-out of vaccination of child care workers in Alberta. As directed, we have implemented various practices to minimize transmission of illness.
This includes, but is not limited to, the following:
Signs are posted at our entrances and/or on our parent boards.
Families and educators conduct a COVID-19 Alberta Health Daily Checklist at home.
Upon entering, hands are sanitized or washed.
Before walking in, shoes are removed if dirty.
Social distance is practiced, as a regular common etiquette when inside.
Children and educators are only allowed in their classrooms.
Children and educators wash hands frequently, sanitize frequently touched surfaces and learning materials.
Educators will monitor children's health throughout the day and contact parents if they have a fever or are unwell.
If unwell, children are brought to a sick room or the front office, and parents are contacted.
Our Managers refer parents to complete an AHS COVID-19 Self-Assessment and follow the protocol.
Daily records are kept of children, educators and visitors that come and go from the facility.
We thank all of our families for being thoughtful, caring, considerate and following AHS guidance.