Skip to Content
Introducing Sarah Remmer (RD) | Kepler Academy's Head of Nutrition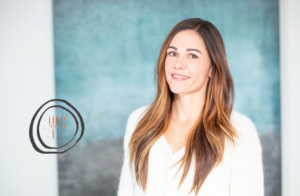 Kepler Academy is thrilled to welcome Sarah Remmer, Registered Dietician as our very own Head of Nutrition.
Sarah works alongside our chefs and educators to refine our menu items, as well as incorporate lesson plans around nutrition, healthy relationships with food, and body positivity. Sarah will also be working with parents directly to discuss topics around nutrition for families.
Sarah is a mom of three children, the President for The Centre for Family Nutrition, as well as the co-author of Food to Grow On, the Ultimate Guide to Childhood Nutrition from Pregnancy to Packed Lunches. (Appetitie Random House, April 2021)
We are proud to have her as our in-house dietician at Kepler Academy.
—
Be sure to follow along on Kepler's Facebook and Instagram pages for inspiring recipes, ideas and helpful nutrition tips!