Skip to Content
Now Open: Kepler Academy's West Block Glenora Child Care Centre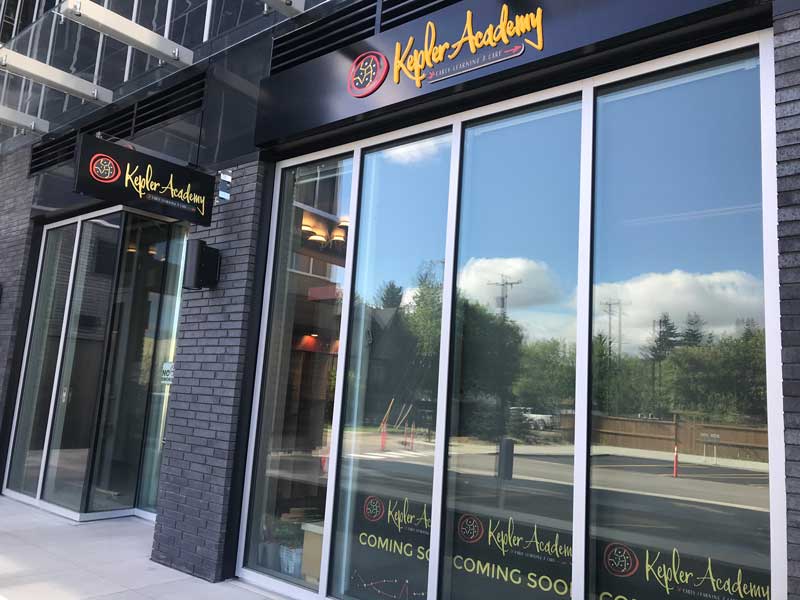 Kepler Academy is Now Open in Glenora
We are so excited to announce our opening at Kepler Academy Glenora, our central west childcare centre in Edmonton.
Our centre is located inside the new development of West Block, and we're are proud to make it complete as a community hub in the neighborhood. Our team worked tirelessly to create a perfect centre for families that work and live the surrounding communities. At Kepler, we offer educational childcare for infants, toddlers, preschoolers, and kindergarteners, as well as an engaging out-of-school care program for children six to twelve years of age. Through our Exploratory Education approach, we offer a completely unique early learning program and environment for children.
West Block's Early Childhood Educators
Our team at West Block consists of 10 Educators and a Centre Director.
Our Centre Director, Chelsea-Lee Nott, was born and raised in Edmonton, received her Bachelor of Education Degree from the University of Alberta, and has a wealth of knowledge in childcare program leadership. Her team of Educators is incredible, all coming from diverse backgrounds and bringing a variety of experience in early education settings. Each team member participated in screening, selection and onboarding programs, and will have access to ongoing professional development opportunities.
We hope your family has an opportunity to meet them!
Purposeful Design
Located on the main and second level of the 300 West Block Building, the centre has 10 rooms, designed and built to incorporate the timber beams and structures that are iconic of the building's unique architecture. Infant and toddler programs are located on the main floor, and preschool, kinder care, and out-of-school care programs are on the second floor.
We purposefully brought in unique design elements, like our flooring, wall colors, lighting, and furnishings. Our team carefully selected finishings for the centre that stay consistent with the design theme of all other Kepler Academy child care centres. We invested in a beautiful, functional, and inviting spaces for families and especially for children. Even the toys, teaching tools, science kits, tinkering materials, and creative supplies we've procured were selected for independent play and educational programming.
Our design creates consistency for children and allows for impactful learning. It is a welcoming, calming environment that families and our staff love coming to each day. Our goal was to create a safe and nurturing environment that serves as a home away from home.
Daily Nutrition
Our centre is equipped with a full kitchen and pantry on the first floor. Each day, children are served their morning snack, lunch, and afternoon snack that is made on-site by our cook. Everything offered provides a balance of health, nutritious foods to fuel children's growing minds and bodies. Our menu changes with the seasons and our chef can accommodate allergies, dietary restrictions, and sensitivities that a child might have.
Transportation, Tours, and Enrolling at Kepler Academy Glenora
In September, we will provide transportation to nearby schools. We've preselected Laurier Heights, Parkview, and Crestwood, as well as Glenora, Holy Cross, and Grovenor. Some are so close we will be able to walk to school, while others will require van transport. Our vans have 13 seats only, so if you are interested in our transportation service for your child or children, please reach out as soon as possible. Our ability to transport largely depends on enrolment from specific schools.
With the impact of COVID-19, our centre's kinder-care and out-of-school care programs may be operating in a different way come September. We are excited to grow and change with your family and want to hear from you. Our centre and our Educators is here to support your children! Our team wants to work with your family for years to come.
We offer virtual tours as well as in-person tours after hours, where we are able.
To book a tour, or to enroll, contact our office or our centre directly:
Chelsea-Lee Nott, Centre Director at West Block Glenora: ChelseaLee.Nott@kepleracademy.ca | 780-616-8762
Vanessa Baker, Kepler Academy Administrator: info@kepleracademy.ca | 780-700-9427