Skip to Content
Top 5 Benefits of Montessori Education – Summary of the Riley Institute Study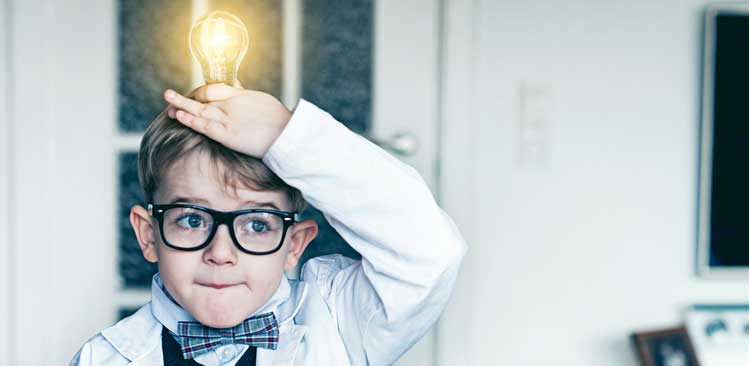 For parents, there are few things more important than ensuring that their children receive the top tools necessary to succeed during their educational journey. For this reason, many dedicated parents choose to enroll their kin in early childhood education programs that stimulate and nourish their malleable minds.
Increasingly, parents are forgoing traditional early childhood education models, such as the standard daycare model, and seeking out innovative and renowned child care programs that are known to be immensely valuable for infants and young children.
One of the most popular approaches to childcare education is the Montessori Method of Education. In fact, this method has been tried and tested for over 100 years across the world. For this reason, Kepler Academy uses important components of the Montessori method in our daycare curriculum.
The approach was firmly put to the test and explored by the renowned Riley Institute at Furman in a recent landmark study that evaluated the state of Montessori education in South Carolina's public schools.
Here's everything you need to know about the trailblazing Riley Institute and its top 5 findings that highlighted the benefits of enrolling your child in a Montessori school:
What Is the Riley Institute?
Located in South Carolina at Furman University, the Riley Institute is dedicated to broadening student and community perspectives surrounding issues critical to the states' progress.
As stated within the groundbreaking study:
"The Riley Institute's research group promotes evidence-informed education practices and supports organizations that serve children and families across South Carolina. Part of the Institute's Center for Education Policy and Leadership, the group conducts in-depth research and evaluation studies to support organizational decision-making and practice. It also builds internal evaluation capacity among organizations serving children and families so that outcomes are maximized for citizens across the state."
The Riley Institute's Study of the Montessori Method
In the revealing and enlightening study conducted by the Riley Institute, it was proven plain as day that across income, race, and gender, Montessori school students demonstrated increased progress when compared to those who had not attended a Montessori school.
Conducted over multiple years, this revolutionary study is the most comprehensive evaluation of its kind ever to be researched in North America.
The research delved deep into a variety of vital topics, such as:
How well schools implemented the Montessori method
The key demographics of public school Montessori students
A Montessori education's effects on academic and behavioral outcomes
A Montessori education's effects on creativity, social skills, work habits, and executive function
Montessori teacher job satisfaction
Challenges related to implementing Montessori in the public sector
While the study is vast and covers the aforementioned range of hard-hitting topics, allow us to break down the Top 5 Benefits of the Montessori Approach, as proven by the analysis:
1. It Increases Creativity:
With Montessori being an atmosphere that promotes expression, risk-taking, and openness while also including music, art, storytelling, movement, and drama within its program, it's not surprising that Montessori students showed marginally higher levels of creativity than their non-Montessori peers.
2. It Increases Math and Social Studies Capabilities:
The study found that not only did Montessori students exhibit higher levels of creativity, but they additionally performed at a higher aptitude in both math and social studies overall.
3. Higher Attendance Rates:
The fact that a learning model that focuses on providing students with an environment that encourages collaboration, trust, self-confidence, and intrinsic motivation is also associated with consistently higher attendance rates should come as no shock.
4. Decreased Disciplinary Issues:
The Montessori method is heavily rooted in respect. Teachers serve additionally as role models, reflecting enthusiasm, engagement, and order. Due to this, Montessori students were found to be less likely than their non-Montessori peers to ignite disciplinary incidents or receive a suspension.
5. Enthusiastic Teachers:
As previously mentioned, the Montessori teacher is heavily enthusiastic about his or her position. According to the Canadian Council of Montessori Administrators, "Originally called the "Directress", the Montessori teacher functions as designer of the environment, resource person, role model, demonstrator, record-keeper, and meticulous observer of each child's behavior and growth." The Riley Institute found that the majority of Montessori teachers reported that they loved their jobs and planned to remain in the profession.
How Kepler Academy Inspires Early Childhood Growth
While the Montessori method of education is certainly prolific and proven to be immensely beneficial in the world of learning, Kepler Academy believes that the ideal learning environment for children can be influenced by a variety of proven childcare learning models.
Our unique approach to early childhood learning captures components from three influential educational philosophies: the Montessori approach, the Reggio method, and the Waldorf approach. In doing so, we have created a leading child care curriculum that focuses on an intentional mix of learning through play, and an educational program that promotes discovery.
To learn more about registration, or how Kepler can enable your child to thrive, contact us today!