Skip to Content
One Thing Parents Need to Know About Their Children's Shoes | Edmonton | St. Albert | Sherwood Park | Spruce Grove
First, the temperature drops, and then the first snowfall comes, reminding families in the Greater Edmonton Metropolitan Region that winter is just around the corner! This is the time of year when parents start to pull out their children's boots for the wet and snowy season.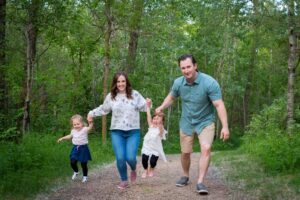 Indoor and outdoor shoes are a must, especially when kids are attending elementary school and childcare and daycare centres. The wet weather tracks inside – and those growing toes make shoes a frequent purchase.  
Kepler Academy connected with local children's footwear experts, Head Shoulders Knees & Toes (HSKT Kids) to ask about their products as well as the most important thing parents need to know about their children's shoes.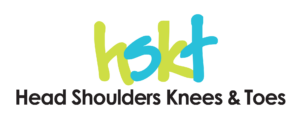 Read along, as we asked the owner (and mom!) Lindsay Bohaichuk our top questions.  
What does Head Shoulders Knees and Toes (HSKT) specialize in? 
We specialize in Baby to Youth aged footwear and clothing. We pride ourselves on our ability to measure, assess and find the perfect fitting shoes for kids. Our footwear variety allows us to accommodate a variety of feet sizes and footwear needs. We also offer clothing, Winter Gear and boy's suits. 
What motivated you to pursue your own boutique children's footwear and clothing store in Edmonton? 
HSKT Kids has been locally owned for 11 years!  
We were fortunate to purchase the business from the previous owners in January 2020. We wanted to be a part of the YEG small business community and find a place where kids and parents could come to shop without pressure, crowds of the mall and expertise of the staff. We are family-run, with kids of our own and employees (our 2nd family!) that are as passionate about us as making our kids and customers smile!  
How has parenthood shaped your approach to running your business? 
Being a mom has drastically affected how I manage the business, the products we carry and how we relate/treat our customers.  
Managing a business while running the household isn't always easy… every day looks different and our routines sometimes change weekly. I love the new adventure and the flexibility we have as a family to be home and create our own work schedule.  
I want the products we sell to be high quality and stand through the test our kids put them through. I test all products we get; we stand behind our brands and work with brands that are ethical, support small business and provide safe, high quality products. Every season we fine tune our products and do reviews of our brands.  
Most important, as a parent I hope to relate to the needs of other parents. We strive to create a comfortable, welcoming atmosphere at our store. We provide honest feedback on products for each age and allow room for customers to shop and experience our variety of products.  
What's the one thing parents should know about their child's footwear?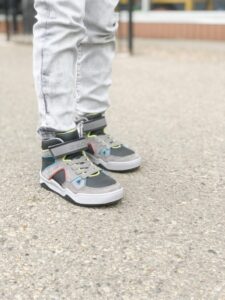 The most important thing to know is what size your kid's feet are!  
This doesn't only mean length of the foot, it also means the width of the kid's feet and the thickness. Ensuring the right fit provides the best support and comfort for your kid.  
Did you know kids' feet can grow a 1/2 size every 2-4 months?! We highly recommend measuring your kid's feet every 4-6 months to see how much they have grown and ensure they have proper sized shoes.  
Has COVID been a challenge or blessing in disguise? 
It has been both for us. COVID has created inventory challenges for our suppliers and in turn for us. We've also seen the effects of reduced revenue at times and increased expenses on cleaning supplies.  
Although some challenges, it has also brought many positives. It allowed us time to move around our store, create a new website and get existing products online, build a better connection with customers and realign our focus and goals! 
Which of your children's shoes is the most popular? 
Our two most popular brands are Stride Rite and Saucony. Stride Rite is a brand we LOVE! They focus solely on kids and it shows in the quality and sizing of their shoes. They are easy to put on, available in multiple widths and have their famous Soft Motion Technology in the soles. From those taking their first steps to those running laps, Stride Rite has an option for all kids.  
Saucony is a popular brand for school aged kids and sporting activities! They specialize in shoes that are non-marking, breathable and supportive for walking and running. They provide a variety of velcro and lace up options with no shortage of colour options!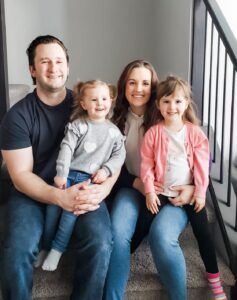 Head Shoulders Knees & Toes 
Boutique Footwear & Clothing Store 
12418 102 Avenue – Edmonton, Alberta