Skip to Content
Resiliency in Children: Sign Up for a Free Scouts Webinar this Sunday!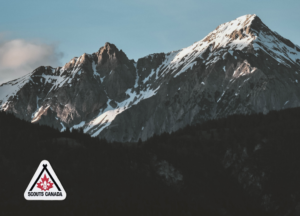 The below post is courtesy of Scouts Canada – Northern Lights Council. Kepler Academy Early Learning & Care feels strongly in supporting work that build resiliency in children and are excited for Dr. Robyne Hanley-Dafoe's webinar on Sunday, October 18!  
————— 
Raising resilient children is not a destination, it's a journey. If we can help our kids find resiliency, we know they'll be prepared for future success in the world no matter what life throws at them. 
That's why Scouts Canada has partnered with Dr. Robyne Hanley-Dafoe, a specialist in resiliency and navigating stress and change. Join Scouts Canada's FREE interactive webinar on Sunday, October 18 (12-1pm) with Dr. Hanley-Dafoe, to discover the principles of building resiliency, to learn some steps that families can take to help kids, and answer questions that parents have. Parents will learn what to look for in their children and how to help them.  
Sign Up Here for the Webinar — Raising Resilient Children:  
https://www.eventbrite.ca/e/raising-resilient-children-webinar-tickets-123094698557 
Sunday, October 18 | Time: 12pm – 1pm  
The Five Pillars of Resiliency:  
Research supports that when children are resilient, they are braver, more curious, more adaptable, and better positioned to extend their reach into the world. 
Belonging

Perspective

Acceptance

Hope

Humor 
You can explore everyday tips, practices, sustainable solutions, and age-appropriate goals to developing resiliency in Dr. Hanley-Dafoe's FREE guide, "The Guide to Resilient Children". 
View PDF: https://scoutsca.s3.ca-central-1.amazonaws.com/2020/09/guide-to-resilient-children.pdf