Skip to Content
Summer Is Here: Playground, Bicycle and Road Safety Tips for Edmonton Parents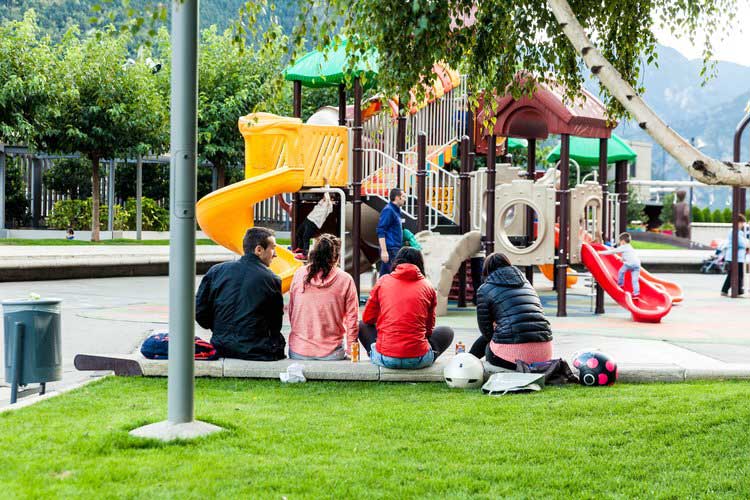 Happy Canada Day, Edmonton Parents! July is already here. At Kepler, we are lucky to have a number of professional parents in our community.
One of our Kepler Moms, Sally Tang, is a Registered Nurse and is keenly interested in injury prevention and health promotion for little ones. Her little guy Miles is in our Stargazers program (Infants) and he just learned how to walk! It got Sally thinking seriously about outdoor safety into the busy summer months.
She offers incredible insight for us on summer safety. Most childhood injuries can be predicted ahead of time, which means they can be prevented. The Smart Risk Approach has been developed by the team from Alberta's Provincial Injury Prevention Program, offering some excellent food-for-thought. While children learn from their experiences and environments, they can have a tough time figuring out what potential hazards are, so it's up to us as parents to protect them. Risky play is a great way to learn and grow, just make sure it's combined with smart preventive thinking and pre-interventions.
Here are some Sumer Safety Tips to reduce and manage risks of injury on the playground, on bikes, and when using the road:
Playground Safety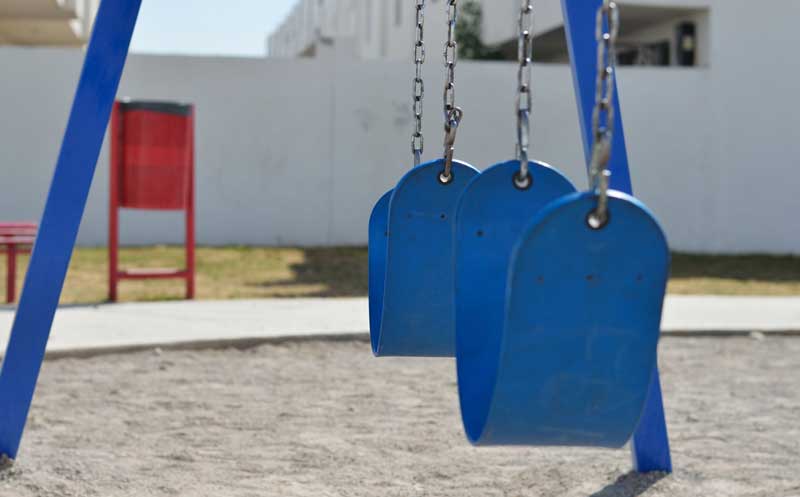 Inspect the Playground: Do a quick check of the equipment for rust, debris, or broken parts, to ensure that is safe and in good working order before your children play in or on it.
Always Supervise: Remember that adult supervision is important and that it prevents a large percentage of playground-related injuries.
Check out this exciting new Northside playground reviewed by Just Another Edmonton Mommy!
Bicycle Safety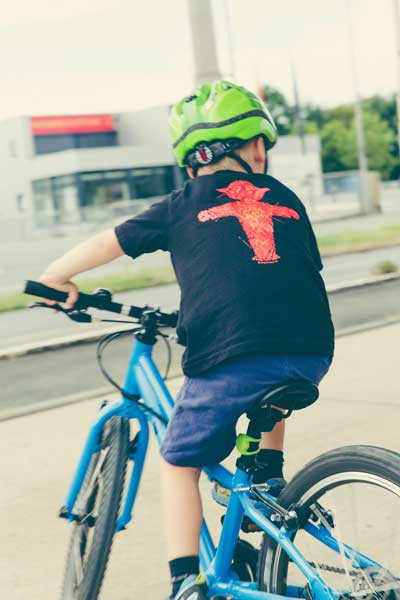 Check Age Guidelines for Babies and Toddlers: Children under 1 year of age to do not have the neck and head muscles to ride in a bike carrier or trailer. Most children are ready to ride a tricycle by the time they are 3 years of age. With adult supervision, they can ride on sidewalks and park pathways.
Ride in Safe Areas: Children should ride tricycles in a fenced area such as a back yard or a park; tricycles should not be used in the street or driveway. Driveways are dangerous because you may not see a child when you are pulling into or backing out of the drive.
Actively Supervise: Active supervision is extremely important while your child is riding a tricycle – accidents can happen quickly without time to react.
Judge Traffic Safety as the Parent: Many children have the physical motor skills to ride a bicycle by age 5 or 6, but the ability to judge traffic safety risks develops much later – usually between the ages of 10 and 14. With adult supervision, children can ride safely on pathways and roads with little traffic and a low-speed limit.
Stay with your Child: Children under 10 should not be riding on the road without an adult. If your child is over 10, make sure that he has had lots of training and supervised practice before he rides on the road alone.
Check Tires and Breaks: Make sure that their tires are inflated properly and the brakes are in good working order prior to use.
Pick the Right Helmet: Bike helmets reduce the risk of head injury in a crash by up to 85% and are required by law in Alberta for children under the age of 18 (even babies riding in bike trailers and baby carriers).
Be a Role Model: Kids pick up on what adults do. Be a role model and also wear your helmet when riding your bike or any other sport like skateboarding, inline skating, and riding a scooter.
Wear Extra Gear: In addition to a helmet, wear wrist guards, elbow pads, and knee pads. Falls do happen, and protective equipment can help prevent injuries thereby making a new activity more fun to learn and practice. Ensure that everyone in your family wears a bike helmet for every ride and uses a multi-sport or sport-specific helmet for other wheeled activities.
Road Safety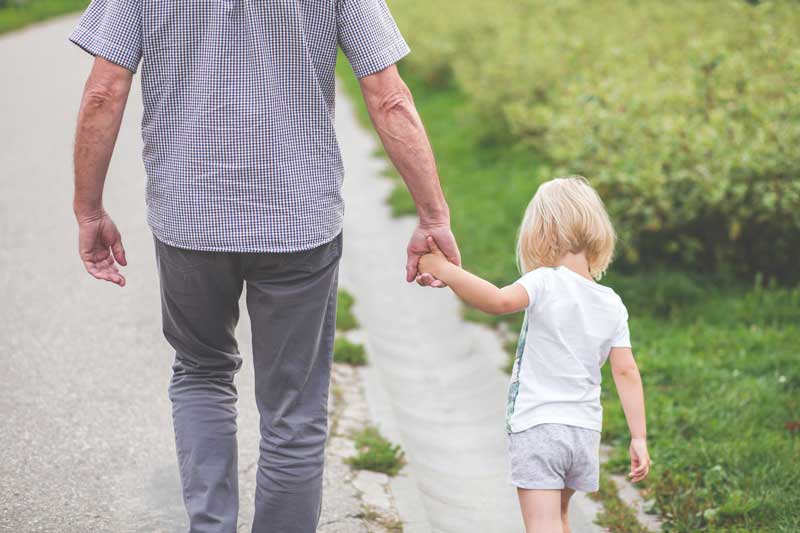 Be a Defensive Driver: be alert and make sure that you are following the speed limit in school zones and playground zones. Watch for cyclists, runners and playing children and anticipate that you may need to stop abruptly if a ball is rolling down the street
Check Car Seats: Here are easy checks that you can make on car seats. It's very important because using a car seat properly will reduce the likelihood of your child being injured or killed in a crash by as much as 71%.
– Check to make sure that your child's car seat is appropriate for their age and weight.
– Ensure that the seat is installed correctly, and the straps and buckle are all in good working order.
– Vacuum up food crumbs and debris in the car seat as they can get stuck in buckles and affect how the secure the buckle is. The best practice is not to give food to your child while they are in the car seat but sometimes easier said than done.
– Refer to your car seat manual and also your vehicle manual for the most accurate information.
Be a Smart Pedestrian: Teach your kids about traffic safety and when it is safe to cross the street. Discuss the importance of staying off devices and headphones when they are outside, so they can pay attention to their surroundings.
As busy parents, we can easily put the safety on the back-burner, even with the best intentions to protect our children.
As a nurse, I want to see as much preventative action as possible from parents, making sure we are reviewing tips and remembering best practices. At the same time – remember to get outside and enjoy your summer!
Geocaching in Edmonton: an Exploratory Game
Exploration is key. Try a new activity, like Geocaching! Geocaching is a real-world, outdoor treasure hunt that is run off any device with a GPS. You hunt for little gifts that are hidden at various locations and can check out cool historical landmarks in Edmonton. Get out on the pathways and into the river valley, go to the park, have a picnic, ride your bikes and climb at the playground. There is nothing better for us all, and for our mental and physical health, as getting active and getting outside.
Take road trips and enjoy the fresh air as much as possible.
Happy Summer!
Sally
Safety Tips Source: Provincial Injury Prevention Program, Alberta Health
Services (Smart Risk)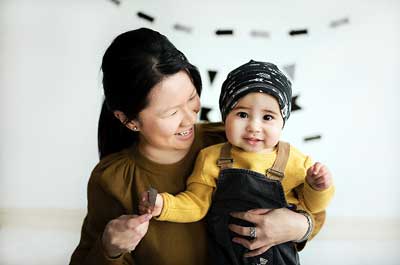 About Sally Tang
Sally is sleep deprived and has a new level of appreciation for coffee and wine. She is a proud mama to Miles who is currently in the Stargazer program at Kepler. She has a great passion for nursing with special interests in child/maternal health, injury prevention, and health promotion over the past 15 years. She loves all things food, swapping stories of motherhood, and exploring all that is beautiful in YEG.