Skip to Content
Thankfulness Cards with Kids: A Fun Way to Practice Gratitude This Thanksgiving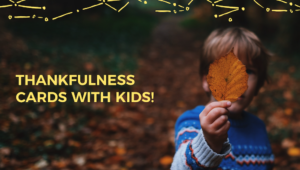 How is your family practicing gratitude this weekend? 
This week, Kepler's children have been pausing to reflect on what they are thankful for.  
All ages and groups have been making festive crafts, reading stories, sharing ideas and working together to cultivate an environment of thankfulness at their centres. From St. Albert, to Sun Life Place, Spruce Grove, Sherwood Park and Cavanagh – the kids have all created something unique and fun to share with their families.  
One group of Pioneers (pre-kindergarten or kindergarteners) at our Sherwood Park Academy decided to create 'Thankfulness Cards' with Teacher Heather, and string them up along their classroom window. The beautiful display sparked happiness with the kids, their parents and teachers.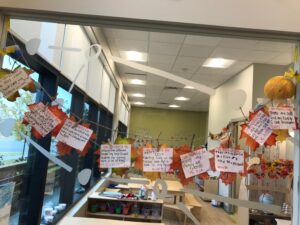 This activity is a fun way for children to practice thankfulness this weekend and can easily be recreated at home.  
What You'll Need 
Scissors 

 

Artificial or Real Leaves

 

Glue

 

String & Clips

 

Paper

 

Markers

 
Create & Display Thankfulness Cards 
Cut out pieces of paper, your 'cards', which should be sized to fit on your leaves. 

As a family, write words or sentences of what you're each thankful for. 

Glue the cards to the leaves.

 

Using a long piece of string, clip the leaves on, and display them! 

 
This weekend, we hope that each of your families can enjoy your time together and take time to reflect on everything you are grateful for.  
Happy Thanksgiving, Kepler Friends and Families!