Skip to Content
Every Child Matters: Why this Kepler Academy Family Honors Orange Shirt Day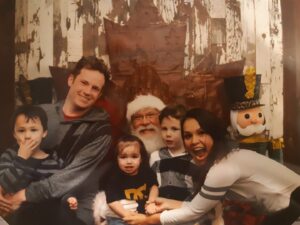 For Kepler Parents, Natasha Saddleback and Corey Delany, Orange Shirt Day holds great significance – beyond donning a tee or sweater.  
Their youngest son, Makai, attends the Kepler Academy Westlink location in Edmonton. Mom, Natasha, is a full-time student. She is completing her business degree while working as a part-time event planner. Dad, Corey, owns a business called No Fear Success, helping other businesses to succeed through innovative breakthrough strategies. (coreydelany.com) 
Their beautiful family is blended, with many different cultures that are Metis, Cree, Mi'kmaq and European. 
For their family, Orange Shirt Day is a very important part of their family's history and collective cultural history. It is celebrated in September each year, as that is the time of the year when their family's indigenous ancestors were taken from their homes and put into residential schools.  
Orange Shirt Day was first observed in 2013 to create awareness about a huge part of Canada's history. Children from tribes from all over Canada were taken and put into residential schools, only to suffer abuse, trauma, and for some, death. The effects this had on the children and their families have been passed down from generation to generation. For families like Natasha's and Corey's, the history of residential schools is part of their own story – and their children's.  
Natasha and Corey consider their blended family to be the first generation to start healing from the devastating effects of residential schools. Natasha's great-grandmother lived in the schools for most of her young life.  
As a large 6-person blended family, they strive for continuous healing, education, and awareness of where they came from. They do this through sweat ceremonies, sundances, night lodges, and continuous faith that we are exactly where we are supposed to be, with each other. 
Their family is an important part of our larger Kepler Academy community.  
Makai has been attending Kepler Academy Westlink since he was a year old. He loves building things! He and his siblings love walking, riding bikes and exploring new trails in and around the city during the fall. At bedtime, their favorite book to read is "The Very Busy Spider" and any Paw Patrol books. Their 6-year-olds love Dr. Suess!  
They love Thanksgiving, Christmas, and Easter turkey feasts together! Their family eats all meals together so it's nice when we can spruce it up with something festive every now and then.  
Natasha and Corey love to take their family to visit their local sweat lodges! Their lodge is out in the bush on a huge property in Collingwood Cove which is about 20 minutes southeast of Edmonton.  The kids love playing outside in the bush together with all the other kids that attend. We also love going to the different City of Edmonton recreation facilities for swimming.  
When asked, they say the best part about Kepler Academy are the staff and their energy, the educational curriculum in each room/stage, and the constant communication with parents.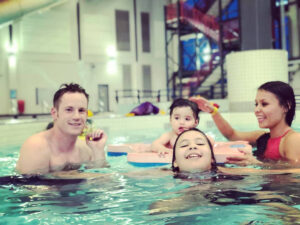 "We love Kepler!" they said, and we love having them in the knit of our Kepler Family.  
Thank you, Natasha and Corey!